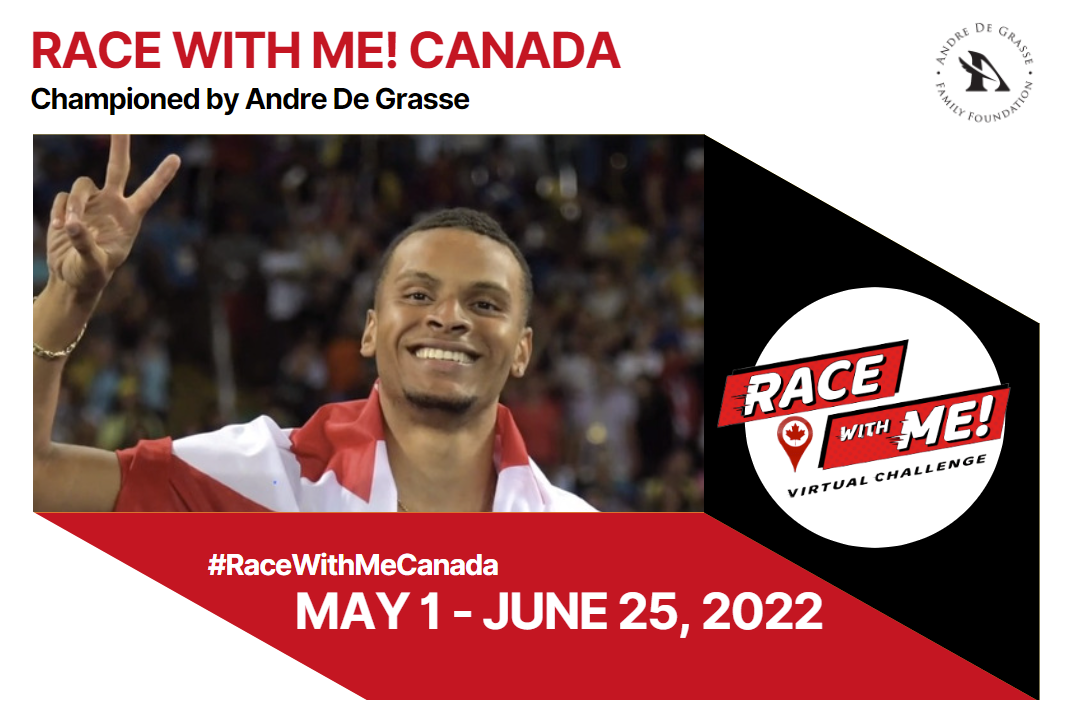 Last year thousands of people in Canada from Halifax to Whitehorse participated in the first ever Race With Me! Virtual Challenge. Co-created by 15-year old Jesse Briscoe and Canadian track star, Andre De Grasse, the Race With Me! Virtual Challenge got people in Canada back on track. This powerful movement fueled the Olympic Spirit and helped propel Andre De Grasse to Olympic gold. Together, we raised over $25,000 for Kids Help Phone and made a difference in the lives of families from coast to coast.
This year we're leveling up the competition and raising our goals by providing a variety of challenges that will help make a positive difference within the lives of youth across the country.
Over the next 8 weeks, every time you complete a challenge you earn points that contribute to our fundraising goal. Whether you're an individual player, a family or an entire classroom, everyone can play.
Are you ready to get in the Game and Race With Me Canada? Register today!
All proceeds raised through the Andre de Grasse Family Foundation will be donated directly to Kids Help Phone. Kids Help Phone is Canada's only 24/7 e-mental health service offering free, confidential support in English and French to young people. As the country's virtual care expert, they give millions of youth a safe, trusted space to talk over phone or through text or in self-directed supports in any moment of crisis or need.
GET INSPIRED
Let's Keep Moving Canada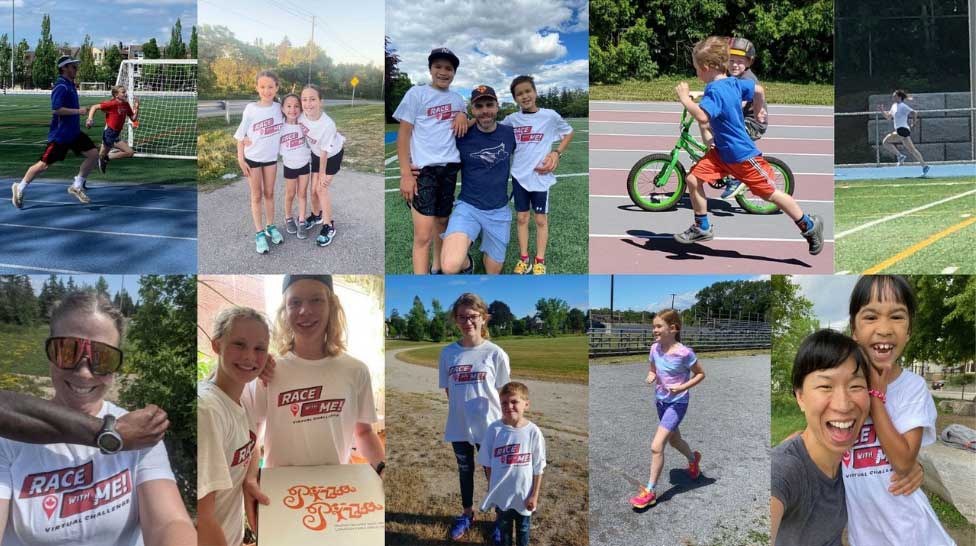 My Scorecard
My Team Scorecard